Building Maintenance Services
By partnering with SiPS for building maintenance services, clients can benefit from improved building performance, increased energy efficiency, and reduced maintenance costs, ensuring long-term value and peace of mind.
At SiPS, we provide a comprehensive range of carpentry services to meet the unique needs and requirements of our clients. Our team of experienced carpenters have the skills and expertise to handle all types of carpentry projects.
Whether it's a small repair or a large-scale installation, we approach every project with the same level of attention to detail and commitment to quality.
With SiPS, clients can be confident that their carpentry needs will be met with the highest standards of professionalism, expertise, and customer service.
SiPS offers a wide range of electrical services to meet the needs of commercial and residential clients. Whether it is an emergency repair or a routine maintenance task, our team of experienced Electricians provide high-quality services to ensure that all electrical systems are safe, efficient, and functioning properly.
Our team of electricians are trained and certified to ensure that all electrical work are performed to the highest standards of excellence, adhering to all applicable safety regulations.
At SiPS, we understand that a well-functioning plumbing system is essential for any building or property. That's why we offer comprehensive plumbing services to ensure that our clients' plumbing systems are in optimal condition.
Our team of experienced plumbing professionals provide a range of services, including installation, maintenance, and repair, for all types of plumbing systems.
We use only the latest tools and technologies to ensure that all plumbing works are completed to the highest standards of quality and efficiency.
Electrical and Electronic Appliances Maintenance Services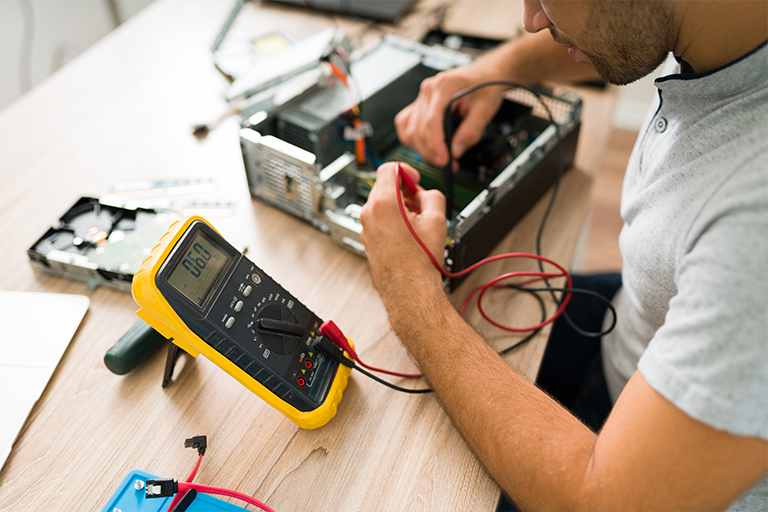 Electrical and Electronic Appliances Maintenance Services
(Intercom, ACs, Electrical chimney, etc.)
SiPS offers comprehensive electrical and electronic appliances maintenance services, including intercom, air conditioning (ACs), electrical chimney, and other appliances. With a team of skilled and experienced technicians, SiPS provides timely and efficient maintenance and repair services to ensure that clients' appliances are functioning properly and efficiently.
With a commitment to quality workmanship and customer satisfaction, SiPS provides reliable and cost-effective maintenance services to keep clients' equipment running smoothly and efficiently.
Building Painting Services
SiPS's professional painting services are meant to improve the curb appeal and resale value of clients' buildings. SiPS guarantees that all painting jobs are executed to the highest quality and durability requirements by using a team of professional painters and using premium paints and coatings.
SiPS can deliver customised services to match the needs and preferences of each individual client, whether they need interior or exterior painting.
Structure Crack filling & Water Proofing services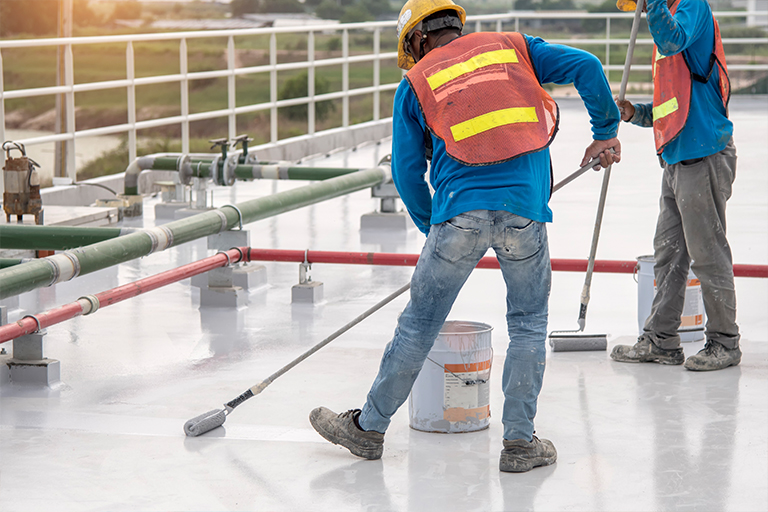 Structure Crack filling & Water Proofing services
When it comes to protecting buildings from water damage, leaks, and other structural difficulties, SiPS is the go-to provider for skilled crack filling and water proofing services. Professionals on our staff use cutting-edge tools and methods to locate and fix any issues with a building's structure, such as leaks or other damage.
We provide long-lasting solutions that assist avoid additional damage and guarantee that buildings are well-maintained and in optimal shape by focusing on high-quality workmanship and attention to detail.
The inspections will be carried out for every one week.
Customer satisfaction is our priority
With our preventive and periodic maintenance we ensure zero breakdown.
I want to pen down my experience with SIPS. I have 250 sq yards in Bachupally, for which I was looking for someone to construct. I came across SiPS services.
Best services, incase you find any hurdle their Manager will get into to the picture and will resolve in minutes. Thanks to SIPS.
Thanks to SiPS.. Thanks to Aditya. I've given complete contract to Aditya and he made sure he built with quality and handed over our house on time.